The 10 Most Common Myths about Neck and Back Pain
Instructor: Ben Benjamin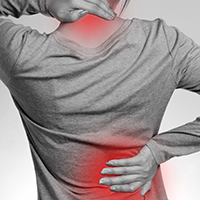 While teaching around the world, Dr. Ben Benjamin has observed some key misconceptions about working with pain and injury among workshop participants. In this 2-part course series, he will dispel common myths about pain, injury and the healing process, focusing primarily on the neck and back.

Come and listen as he busts these and other myths:
Chronic pain is caused by excessive muscle tension or injury to the muscles.
Whiplash is a precisely defined injury to the neck.
Weak or overstretched ligaments cannot be re-strengthened or tightened.

Bodywork cannot help reverse the symptoms of neurological diseases.
NOTE: These courses are only available as a series.
---
Free course previews are only available for individual courses. Please choose a course below:
Access all site content starting at $29
Subscribe
---
Continuing Education Hours
The 10 Most Common Myths about Neck and Back Pain Part 1
The 10 Most Common Myths about Neck and Back Pain Part 2
------------
TOTAL: 2 CE hours