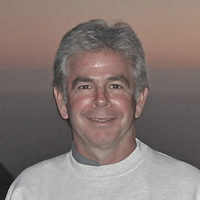 Jim McCormick
Jim McCormick, Lic. Ac., has been a certified Zero Balancer for over 35 years. He was the first ever certified practitioner in 1974 and the first teacher besides its founder, Dr. Fritz Smith, in 1979. He was Chairman of the Board of Directors of the Zero Balancing Health Association for 5 years, and is on the Faculty of the Zero Balancing Health Association.
Jim was also one of the earliest Americans to study Five-Element Acupuncture, graduating in 1973 from studies with Dr. J.R. Worsley, in Kenilworth, England. He is a past president of the Acupuncture Society of Massachusetts, and was a founding Commissioner of the National Commission for the Certification of Acupuncture and Oriental Medicine.
Jim is also currently co-president of Cambridge Health Associates, a holistic health center in Cambridge, Massachusetts, where he integrates Zero Balancing and Traditional Acupuncture.