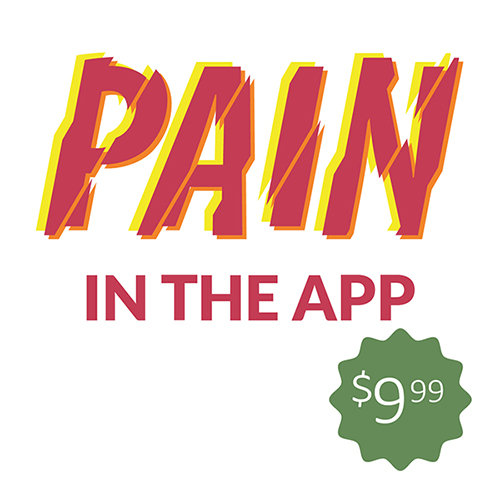 Pain in the App
Get for Android on Google Play
Download for iPhone from the App Store
Pain in the App challenges your knowledge of anatomy, the injury process, assessment and treatment protocols, and rehabilitation modalities in a fun and addictive way. More than just multiple-choice questions, the app is chock full of custom artwork, photography, and even video!
Where will you rank among other players in your profession or how high will you climb the leader board of all users? The more you play, the smarter you get, and the closer you are to earning rewards - free subscriptions to the Benjamin Institute online library of continuing education courses or even an hour-long session with Dr. Ben Benjamin, himself!
Try our free questions or choose from the four expansion modules - Injury Process, Upper Limb, Trunk, and Lower Limb – each with two different levels of difficulty. Learning Mode has the questions build upon each other as they increase in complexity. Random Challenge fires questions at you from all difficulty levels to test if you really know the answers.
Earn special avatars and backgrounds as you achieve new levels. Customize how you answer questions and whether you want to just review those you answered incorrectly or all of them. And take what you've learned and actually apply it to your practice or yourself immediately!
Not just for massage therapists – Pain in the App is a useful tool for occupational therapists, physical therapists, nurses, personal trainers, yoga teachers, and more…as well as any of their health-conscious, curious clients.