Common Injuries 5-Program - Assessment and Treatment Strategies for Soft Tissue Pain and Injury
Instructor: Ben Benjamin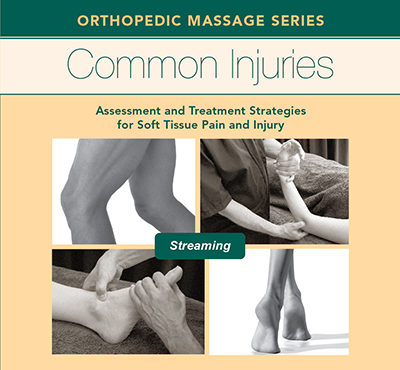 Dr. Ben Benjamin makes this highly technical and complex material clear and accessible. With precision, humor, and insight he uses a step-by-step approach to teach practitioners the anatomy, assessment, treatment techniques, and injury rehabilitation for working with 5 common musculoskeletal injuries in different areas of the body.
Program 1 Hamstring Injuries
Program 2 Tennis Elbow
Program 3 Deltoid / Medial Ankle Ligament Sprains
Program 4 Lateral Ankle Ligament Sprains
Program 5 Achilles Tendon Injuries
Common Injuries exam is included FREE - worth 30 CE hours.
Total Running Time: 299 minutes
Also available separately on DVD.
---
Cost: $195
---