Instructor: Ben Benjamin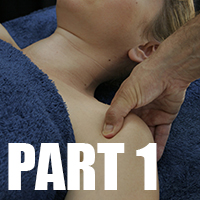 The beauty of learning Orthopedic Massage assessment principles is that you can apply that knowledge to pain conditions or injuries that you have never encountered before.

In this clinical applications course we bring all of the material you have learned together, using critical thinking and problem solving to further develop your assessment abilities. The course offers a number of scenarios where you evaluate shoulder pain based on your previous learnings. First a case is briefly presented with the assessment findings. Then a series of questions are posed for you to think through the case, leading to the answer of the question ?What is injured and therefore causing the pain??. It?s like being a detective with special forensic knowledge that few people possess; and it?s fun. Throughout this presentation, Dr. Benjamin answers questions that were submitted live by course participants to help clarify the learnings.

If you have taken any of Dr. Benjamin's shoulder courses, watched his DVDs, read articles on the subject, or received instruction from other in orthopedic massage, then this course is meant for you.
Series: Unraveling the Mystery of Shoulder Pain Part 1
---
Free course previews are only available for individual courses. Please choose a course below:
Access all site content starting at $29
Subscribe
---
Continuing Education Hours
Subscapularis Muscle-Tendon Injury: 1
Supraspinatus Muscle-Tendon Injury: 1
Infraspinatus Muscle-Tendon Injury: 1.5
Adhesive Capsulitis / Frozen Shoulder: 1.5
Clinical Applications for Shoulder Pain: 1
------------
TOTAL: 6 CE hours