Instructor: Ben Benjamin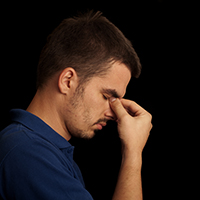 In the third course, you will learn manual techniques for eliminating headaches, as well as how to take a detailed headache history, which is a crucial part of the process. Each element of the history will be examined and you will learn how to determine which type of headache the client has.
NOTE: Because each course builds on the previous one, this series is only being offered as a whole. Individual courses are not available.
Series: Unraveling the Mystery of Headaches: An Energetic Approach
---
Free course previews are only available for individual courses. Please choose a course below:
Access all site content starting at $29
Subscribe
---
Continuing Education Hours
Energy Theory and Headache Assessment
Eliminating Occipital Tension and Headache Assessment
History Taking and Manual Techniques
Multifactorial Psychophysiological Model and Manual Techniques
Breathing and Deep Manual Techniques
Problem Solving Energetic and Emotional Reactions
Putting it All Together
------------
TOTAL: 1 CE hours