Unraveling the Mystery of Chronic & Acute Lower Leg Pain
Instructor: Ben Benjamin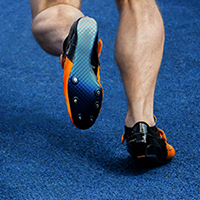 There are over 22 pain and injury conditions that occur in the lower leg. Finding the precise location of each injury is challenging for most therapists not familiar with orthopedic massage assessment testing.

In this six-part course series, Dr. Ben Benjamin will discuss the most common injuries to the: Achilles tendon, Gastrocnemius, Soleus, Tibialis anterior, Tibialis posterior, and the Peroneus / Fibularis muscles.

You'll learn the relevant anatomy, assessment tests, clinical applications, and effective treatment techniques that can reduce and eliminate acute and chronic Achilles and lower leg pain.

Each course will cover the discrete injuries that commonly occur in each structure, how to assess and treat them, as well as how to prevent them from recurring. Each courses includes two or three additional instructional videos. Toward the end of the presentation, Dr. Benjamin will answer questions submitted live by course participants.
---
Free course previews are only available for individual courses. Please choose a course below:
Access all site content starting at $29
Subscribe
---
Continuing Education Hours
Achilles Tendon Injury: 1
Gastrocnemius Muscle Injury: 1
Soleus Muscle Injury: 1
Tibialis Anterior Muscle and Tendon Injuries: 1
Tibialis Posterior Muscle and Tendon Injuries: 1
Peroneus / Fibularis Muscle and Tendon Injuries: 1
------------
TOTAL: 6 CE hours