Instructor: Ben Benjamin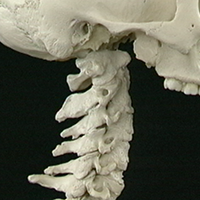 Chronic cervical pain is one of the most debilitating conditions a person can experience. Roughly two-thirds of the population will suffer from neck pain at some point in their lives. Most therapists find working with this condition both frustrating and difficult.

In this six-part course series, Dr. Ben Benjamin discusses the most common causes of cervical pain. You?ll learn the relevant anatomy, assessment tests, and effective treatment techniques that can reduce, prevent, and eliminate severe and chronic neck pain. Toward the end of the presentation, Dr. Benjamin answers questions submitted live by course participants.
Series: Unraveling the Mystery of Cervical Pain
---
Free course previews are only available for individual courses. Please choose a course below:
Access all site content starting at $29
Subscribe
---
Continuing Education Hours
Whiplash and Central Ligament Sprains : 1.5
Client History and Treatment Options for Neck Pain: 1.5
TP 7 Ligament Sprains : 1.5
Lateral Ligament Sprains : 1.5
Clinical Application 1 : 1
Clinical Application 2 : 1
------------
TOTAL: 8 CE hours