Ethics of Touch
Instructors: Ben Benjamin & Cherie Sohnen Moe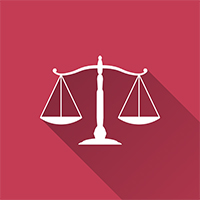 "Where would society be without ethics? Ethics guide many decisions in our lives and come into play every time we ask ourselves ""What do I do in this situation?"" In this course series, Dr. Ben Benjamin and Cherie Sohnen-Moe will guide you through a variety of ethical questions and dilemmas that may be encountered in your massage therapy practice. The following areas will be covered:

-Understanding various types of boundaries including physical, emotional, intellectual, and sexual
-The benefits and dangers of dual relationships
-What to do when a client oversteps your boundaries
-Why it is important to understand the nuances of touch and intimacy
-The effects of trauma and the knowledge necessary to ethically work with trauma survivors
-Selling products with integrity

Ben and Cherie are leaders in the field of ethics and communication."
---
Free course previews are only available for individual courses. Please choose a course below:
Access all site content starting at $29
Subscribe
---
Continuing Education Hours
Boundaries: The Invisible Fence: 1
Dangerous Liaisons: 1
Clients Crossing Boundaries: 1
Sex, Touch, and Intimacy: When Someone Crosses the Line: 1
Working with Trauma Survivors: 1
Ethical Product Sales: 1
------------
TOTAL: 6 CE hours