Instructors: Ben Benjamin & Cherie Sohnen Moe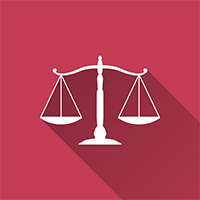 Massage therapists are in a unique position to provide adjunct client care through product sales. Retailing helps therapists increase their income and provides their clients with products to extend the treatment benefits to home. It offers convenience for clients, and that alone can reduce their stress. Yet many therapists are reluctant to sell products. They feel their job goes beyond touch and are concerned that retailing might be seen as unprofessional. They want to be respectful and not cross boundaries.

Product sales is a natural extension of the standard of care and healing already associated with massage therapy. A conflict doesn't need to exist as long as a few guidelines are followed. In this course will explore the role of retailing in a practice, your unique position as a therapist, how the power differential affects sales, the types of products that are appropriate to sell, and the key factors in ethical sales.
Series: Ethics of Touch
---
Free course previews are only available for individual courses. Please choose a course below:
Access all site content starting at $29
Subscribe
---
Continuing Education Hours
Boundaries: The Invisible Fence: 1
Dangerous Liaisons: 1
Clients Crossing Boundaries: 1
Sex, Touch, and Intimacy: When Someone Crosses the Line: 1
Working with Trauma Survivors: 1
Ethical Product Sales: 1
------------
TOTAL: 6 CE hours