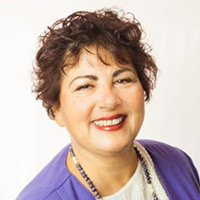 Cherie Sohnen Moe
Cherie Sohnen-Moe has been an author, business coach, and international workshop leader since 1978. She was a massage practitioner and holistic health educator from 1978-1988. She has also served as a faculty member at a massage school, an acupuncture college, and a holistic health college.
She is the author of the book, Business Mastery, now in its fourth edition, and the co-author of The Ethics of Touch which is used in more than 700 schools and associations. She has also published over 150 articles in more than 15 national and international magazines.
Cherie holds a degree in psychology from UCLA, is active in many professional and community organizations, and is currently on the board of the Alliance for Massage Therapy Education (AFMTE). Among her honors, she has received the the Outstanding Instructor Award from the Desert Institute of Healing Arts, and was inducted into the Massage Therapy Hall of Fame in 2012.