Pregnancy Massage 101
Instructor: Carole Osborne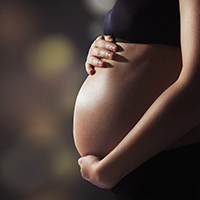 Prenatal Massage is one of the fastest growing specializations in massage today; over half of hospitals that offer massage therapy have prenatal, labor, and/or postpartum services. With more and more women seeking massage therapy as part of their prenatal care we need to be confident in our skills to work with pregnant clients. If you feel your massage training left you insufficiently prepared to navigate pregnancy's complex concerns, or you just want to build on your knowledge base and learn from one of the Pre- and Perinatal experts in our field, then this series is not to be missed!

Pregnancy Massage 101 covers the fundamentals of prenatal massage:
What are the normal physiological, functional, & emotional changes pregnant women experience?
How can my work reduce stress, discomforts, & pain so that my client and her baby have a healthier and more pleasurable nine months?
How do I safely and comfortably support her position on my therapy table?
What kinds of adaptations to my usual techniques should I make to safely massage my pregnant client?
What are the signs of prenatal medical complications so that I know how to adjust and when to refer?

Don't miss this opportunity to study with Carole Osborne, author of Pre- and Perinatal Massage Therapy. The focus of this series is on the joy of pregnancy and includes a healthy respect for its many challenges and possible risks. Carole Osborne uses this perspective to help dispel common fears about massage during pregnancy while clearing up many contradictions massage therapist may have encountered all the while filling any gaps in education. The techniques spotlighted in each course have helped to reduce common prenatal complaints, and inspired prenatal modifications to massage routines worldwide.

You agree to these terms if you purchase this course:

1. You understand that this course offers reliable, yet limited education in prenatal massage therapy; therefore, this is not a certification program.

2. You understand that this course provides continuing education hours, and completion of this course does not imply certification, endorsement, or authorization of any sort for your practice or teaching of prenatal massage therapy; therefore, you agree to not represent yourself directly or by implication in marketing activities or any communications to clients or others that you are certified, endorsed, or authorized by the Benjamin Institute, or any other agency to practice or teach prenatal massage therapy on the basis of participation in this course.

3. You agree to conduct your practice of prenatal massage therapy in accordance with the ethical and legal guidelines of the organizations to which you belong or by which you are licensed or registered.


By purchasing this product, you verify your understanding of and agreement to these three statements and limitations.
---
Free course previews are only available for individual courses. Please choose a course below:
Access all site content starting at $29
Subscribe
---
Continuing Education Hours
Fostering a Healthy Pregnancy: 1
Cardiovascular Adaptations: 1
Respiratory and Digestive System Adaptations: 1
Musculoskeletal System Adaptations 1: 1
Musculoskeletal System Adaptations 2: 1
Practice-Based Decision Making: 1
------------
TOTAL: 6 CE hours