Instructor: Tracy Walton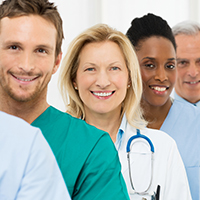 In an urban hospital serving Boston's lowest-income populations, Paula Gardiner, a family physician, ensures that massage therapy touches as many patients as possible, regardless of ability to pay. At Boston Medical Center, massage therapy is part of a vibrant integrative medicine department that also includes yoga, a community garden, classes in cooking and nutrition, and a food pantry. Paula shares the fine points of how it works: a specific mix of paid staff, volunteers, and an educational internship to provide massage to patients.

Some things you will learn in this course:
• How a hospital can build massage therapy capacity by educating residents, fellows, and attending physicians
• Why electronic massage charting benefits the patient, hospital staff, and the massage therapy program
• How massage therapy can ease patients' symptoms and lighten the nursing load
• How creative funding combinations can sustain massage therapy in multiple areas of the hospital

Paula Gardiner, MD, MPH, practices family medicine and serves as the Assistant Director of the Program for Integrative Medicine and Healthcare Disparities at Boston Medical Center in Boston, Massachusetts. Trained as an herbalist, she is also a champion of massage therapy. Dr. Gardiner is an Assistant Professor of Family Medicine at Boston University School of Medicine.
Series: Hospital-Based Massage Therapy: Successes, Challenges, and Sound Advice
---
Free course previews are only available for individual courses. Please choose a course below:
Access all site content starting at $29
Subscribe
---
Continuing Education Hours
Hospital-Based Massage Therapy at Boston Medical Center: 1.5
Hospital-Based Massage Therapy at MD Anderson Cancer Center: 1
Hospital-Based Massage Therapy at Dartmouth-Hitchcock Medical Center: 1
Hospital-Based Massage Therapy at Beaumont Health System: 1
Hospital-Based Massage Therapy at California Pacific Medical Center: 1
What Makes Hospital-Based Massage Work? A Panel Discussion: 1.5
------------
TOTAL: 7 CE hours