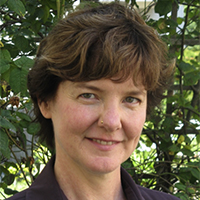 Tracy Walton
Tracy Walton is a researcher, writer, award-winning educator, and specialist in massage therapy and cancer care. A dynamic voice for the power of touch, she is the author of the pathology textbook Medical Conditions and Massage Therapy: A Decision Tree Approach (Lippincott Williams & Wilkins, 2011).
Known for her leadership and teaching in pathology and oncology massage therapy, Tracy offers popular continuing education courses for massage therapists. Since 1998, thousands of massage therapists have trained with her and her staff, giving her courses and webinars outstanding reviews. As an educator, she integrates the heart and science of massage therapy.
For over 13 years, Tracy taught physiology and pathology at the Muscular Therapy Institute where she also served as Academic Dean and Chair of the Science Department. In 2003, the American Massage Therapy Association named her the Teacher of the Year.