Instructor: Tracy Walton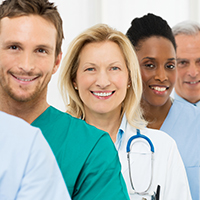 MD Anderson Cancer Center is like a large city within Houston, Texas, and is at the forefront of cancer medicine. Its integrative medicine center offers education as well as clinical services. Since massage therapy was first offered in 1999, therapists have tirelessly refined and improved the program. Sat Siri Sumler, LMT, describes today's smoothly-running massage therapy service that is an integrated, valued part of patient care. Services include bedside massage therapy, on-site massage, outpatient massage, and massage for caregivers of people with cancer.

Some things you will learn in this course:
• How massage therapists can create strong relationships with other hospital departments
• How MD Anderson allocates massage services for maximum effectiveness and minimum cost
• Why hydraulic lift massage tables were selected for safety in the outpatient clinic
• Special massage considerations for pediatric cancer patients

Sat Siri Sumler, LMT, NCTMB, RYT, joined the University of Texas M.D. Anderson Cancer Center's Integrative Medicine Center as a massage therapist in 2000. She provides full-time massage therapy and teaches yoga classes to MD Anderson patients. She is also a teacher trainer for the International Kundalini Yoga Teachers' Association.
Series: Hospital-Based Massage Therapy: Successes, Challenges, and Sound Advice
---
Free course previews are only available for individual courses. Please choose a course below:
Access all site content starting at $29
Subscribe
---
Continuing Education Hours
Hospital-Based Massage Therapy at Boston Medical Center: 1.5
Hospital-Based Massage Therapy at MD Anderson Cancer Center: 1
Hospital-Based Massage Therapy at Dartmouth-Hitchcock Medical Center: 1
Hospital-Based Massage Therapy at Beaumont Health System: 1
Hospital-Based Massage Therapy at California Pacific Medical Center: 1
What Makes Hospital-Based Massage Work? A Panel Discussion: 1.5
------------
TOTAL: 7 CE hours